IS THIS YOU...
"I'm so out-of-shape, I feel lousy and have zero motivation." You're tired of being tired BUT, you have no idea how to even begin.
COUCH TO 5K IN 5 WEEKS!
Starting September 11th
The kick off party will be September 11th @ 7 pm held at Page Fitness.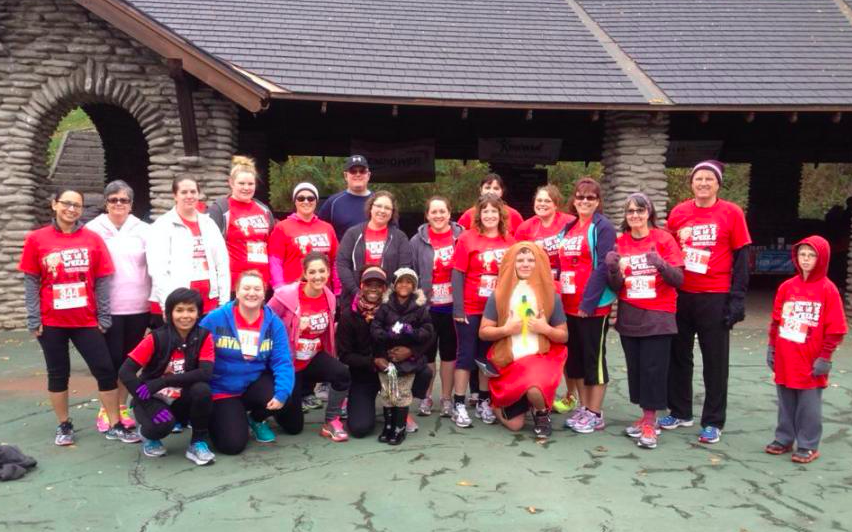 You can literally go from the couch (not exercising at all) to completing a 5K! You'll learn how to incorporate fitness into your busy life and apply the tools we give you to eat healthier. You will lose weight, shrink in size, get your energy back and feel better about yourself... all within a short 5-weeks!
The Program Includes:
Access to our award-winning Small Group Training, 2x per week for 5 weeks ($240 Value)
Access to our intense LesMills programs, 2x per week ($100 Value)
Group Run 1x per week ($120 Value)
DONE-FOR-YOU Fat Loss Nutrition Plan & Journal
($147 Value)
First Frost AIDS Walk/Run registration included - Oct. 15 ($25 value)
Special T-shirt ($15 Value)
$647 TOTAL VALUE
You can be a part of The Couch to 5K in 5 Weeks for ONLY $199
You'll also be entered to win the Grand Prize, valued at over $2,000