Our group training programs build muscle, shed body fat, and make you feel amazing by taking it to the next level with the guidance of a professional trainer. Small Group Personal Training programs provide smaller, intimate class sizes with more individualized attention. Your trainer will lead your group to coach you through exercises on everything from kettlebell training, barbell training, TRX suspension training, functional training, core training and more. Draw from the energy of your group as you push yourself for real results and have fun while doing it.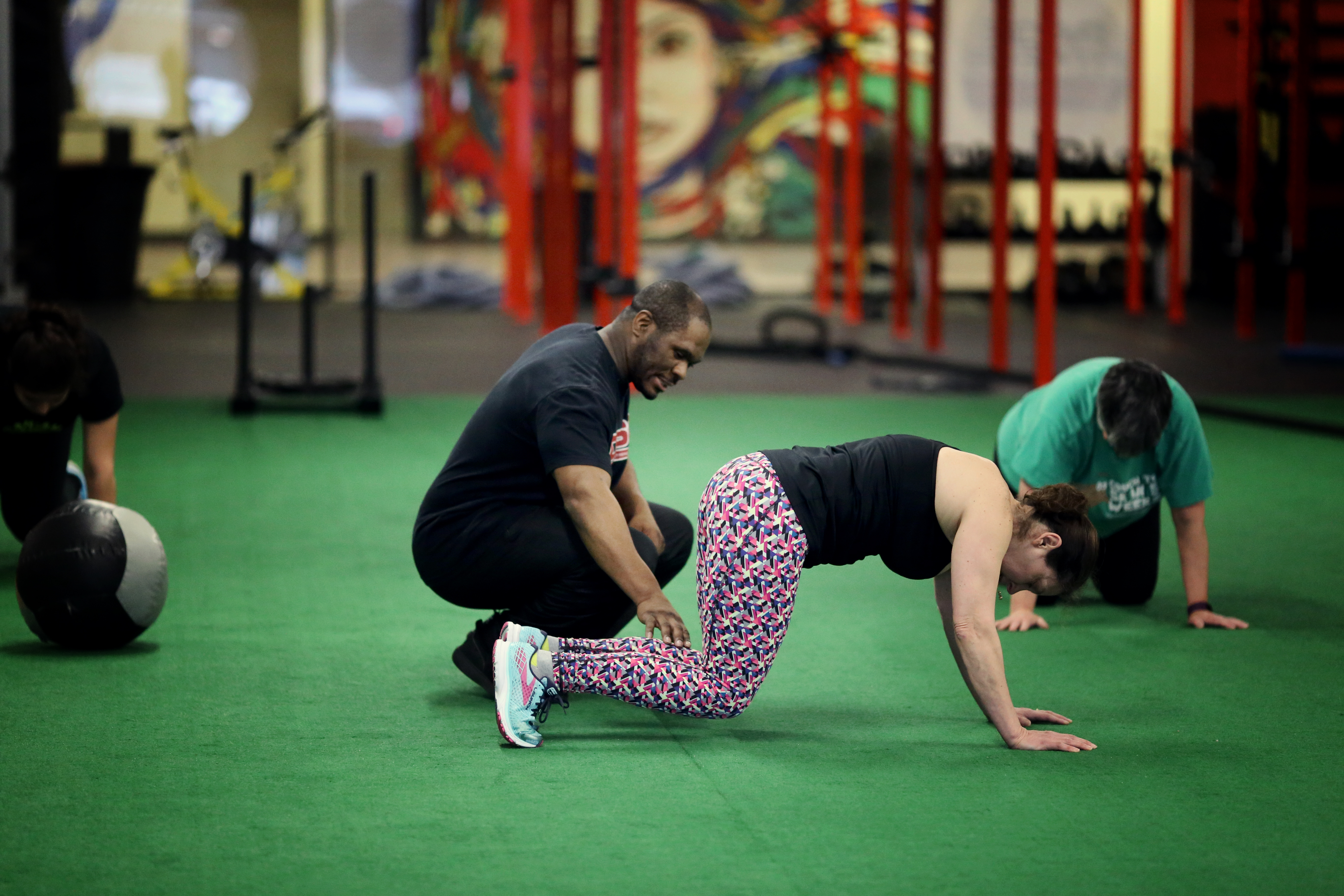 THERE'S A WOD FOR THAT
Almost every bit of scientific research tells us that the best way to train is through functional training and dynamic movements. Functional refers to training specific movement patterns such as pushing, pulling, flexing (or bending) and extending, without losing the strength component. This type of training targets the entire body, not target specific muscle groups like machines.
Functional Training produces an overall higher level of all-around conditioning and reduces the risk of injury. You're also less likely to get bored. Be prepared... you will definitely be working outside your exercise comfort zone.