If you want the absolute best results in the shortest time - then our Personal Training programs are for you. Page Fitness offers a truly unique, personal training experience in a completely private, state of the art fitness facility. Page Fitness Trainers are experts in the fitness world, Nationally Certified Professionals, with many years of experience.

Our facility is reserved for just our clients to maintain a personal, comfortable and exclusive atmosphere. Our advanced training techniques combine weight training, plyometrics, functional movements, pure strength and interval training. This way your body always has to change, evolve and get fit...faster!
Our fitness team is 100% dedicated to our clients and their goals. Each and every session, the client will be personally led and trained by a certified personal trainer who will effectively, efficiently and safely put you through the best workouts of your life and at the same time will be teaching proper fitness values, exercise techniques and share valuable knowledge.
We will keep you focused, on track and motivated like never before. In this scenario, you will achieve results you never, ever thought possible.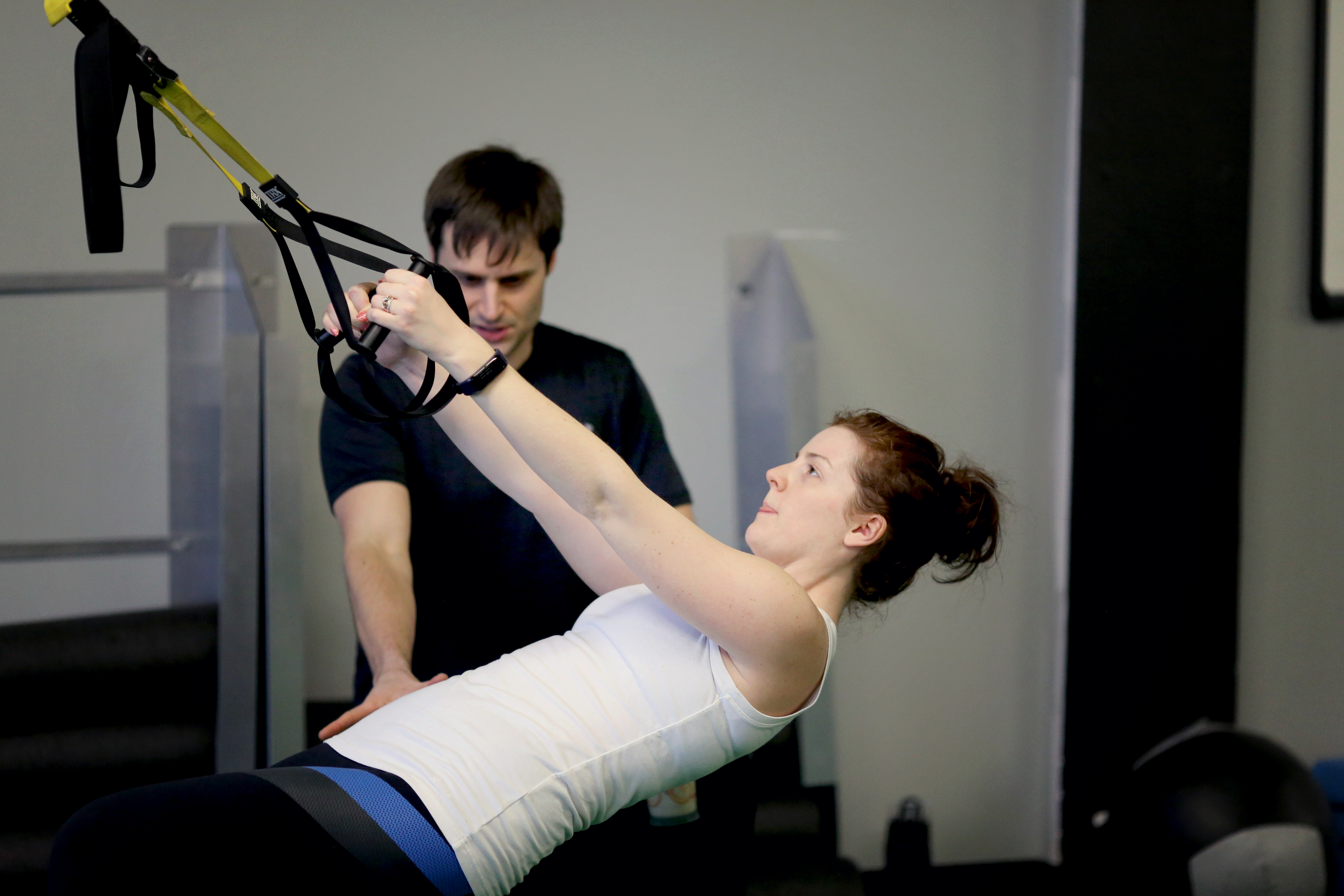 We Take It Personally
Personal Training means you, one-on-one with a Professional Trainer.
Page Fitness Trainers are experts, Nationally Certified Professional Trainers who will help you launch a smart, progressive, exercise program, move beyond stubborn plateaus, break out of fitness ruts and re-energize your workout. And along the way, they'll challenge you, change your outlook and build confidence - with results that extend far beyond the mirror.
During your workout sessions we work to not only give you direction but also explain the reasons behind our methods so you'll know exactly what we're doing and why. Our purpose is to help our clients achieve and maintain optimal health through a process that includes:
We know how to identify fitness needs and how to efficiently bring about the desired results and benefits.
Once we know what you want, we put together an exercise plan that is guaranteed to achieve your goal. You will never again wonder what to do or how to do it.
We organize your workout before you arrive so we can focus completely on you. One of the reasons our program is so valuable and successful is because of this vital organization: when you are here, we focus entirely on you and you'll leave having an effective, efficient workout experience.
As coaches we ensure that each exercise is done properly. We avoid injuries and maximize the benefit of each motion. We also ensure that you do the right amount of each exercise; too little won't bring about change, and too much will slow down your rate of improvement.
We take pride in staying at the cutting edge of the latest science regarding health, exercise science, and nutrition. Many of our personal trainers are contributing authors to our magazine and other publications.
Every 4-weeks we measure your results to show your progress relative to your goals.
Finally, and perhaps most importantly, we help you stay accountable and consistent. In order to bring about real change, we've found that people benefit most by having a personal fitness coach who is directly responsible for your success in the program. They will demand accountability – not unkindly, but firmly – because it is necessary for success, and as we've already said, success is our business. Because your personal trainer develops a workout plan and organizes each workout for you, all you need to do is come ready to work. Showing up is the number one rule for success.
What You Won't Get
Our Trainers are professionals. They won't design a program that has you sitting on a circuit of machines for your workout. And you certainly don't need them to help you count to ten. That isn't personal training, it's just plain garbage. If this is your program now ask you, "what changes have I seen in the past 3, 6, or 12 months?" Chances are the answer is none!